Burial Services Near Barnegat Township, NJ
Mausoleum and Cemetery in Ocean County
At Memorial Properties, we understand that death is not something most people like to talk or think about. However, death is a natural part of life, and when arrangements are made ahead of time, the burden is taken off of your family's shoulders in the future. We are a family-owned and operated company specializing in compassionate pre-planning and burial services in New Jersey, with ten peaceful and serene locations throughout the state. White Cedars Memorial Park and Whiting Memorial Park & Mausoleum are both conveniently located near Barnegat Township, giving those in the area access to the burial resources they need to make the right choice for themselves and their loved ones. Along with our in and above-ground burial and cremation services, we give NJ families access to our wide range of special burial programs, which serve to respect cultural and religious traditions when a death occurs. We want to be here for you every step of the way and provide a lasting memorial for those who have passed away. Please contact us today to learn more about all we can do for you and your family.
Contact Us For More Burial Option Information
Memorial Properties Locations Near Barnegat Township
White Cedars Memorial Park – Stafford, NJ
Located at 1401 N. Main Street in Stafford, New Jersey, White Cedars Memorial Park has been proudly supporting families in Barnegat Township and Southern Ocean County since 2007. We provide all manner of burial services on our 20 acres of expandable property, giving you and your loved ones access to the burial options that are best suited to you. All of our locations, including White Cedars Memorial Park, are kept in pristine condition 365 days a year.

Whiting Memorial Park & Mausoleum – Whiting, NJ
Whiting Memorial Park and Mausoleum is located less than 25 minutes from Barnegat Township, and has been serving the community for over thirty years. Our Whiting location includes above-ground burial options for both intact and cremated remains, as well as a non-denominational Chapel Mausoleum that overlooks the entire vista. This location provides families with a peaceful and elegant environment to pay their respects.
Burial Options in Ocean County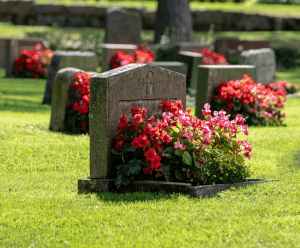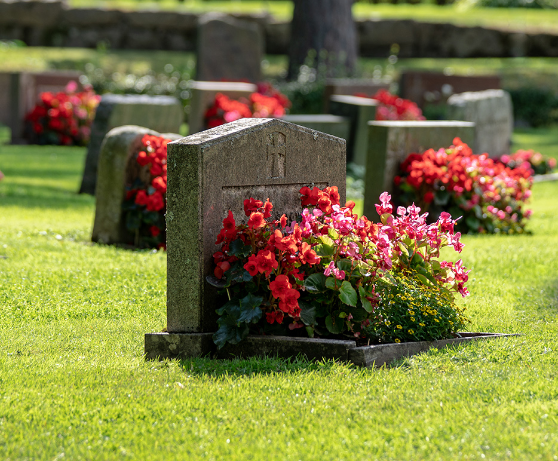 At Memorial Properties, we provide in-ground burial services near Barnegat Township at our cemetery locations throughout New Jersey. This traditional burial option is often the desired choice of those who would like an outdoor memorial, or a natural environment in which to reflect on the lives of those they have lost. The deceased is put to rest below-ground, and the area is marked with a headstone, plaque, monument, statue, or memorial bench.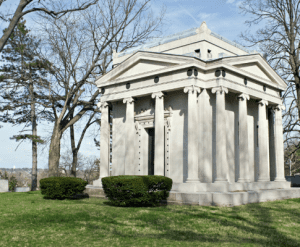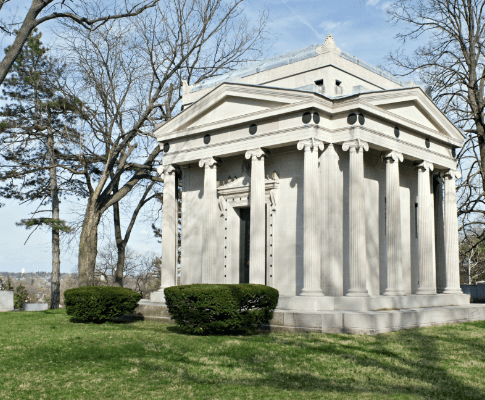 During an above-ground burial, the intact or cremated remains are put to rest in one of our elegant mausoleums. This option is ideal for those who would like to be put to rest beside a loved one, as Memorial Properties offers both community and private mausoleums. This option also allows families in NJ to avoid many of the additional costs associated with in-ground burial.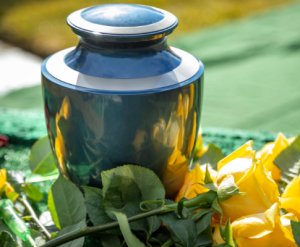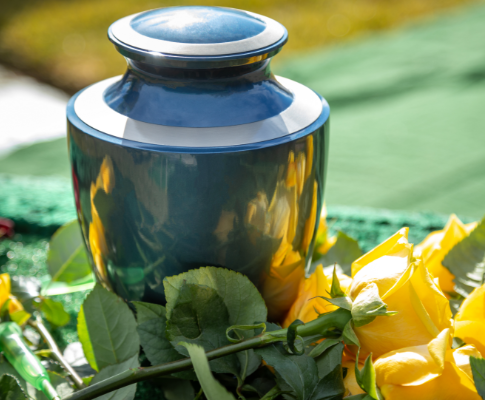 Cremation is part of the process of memorialization. Once a body has been reduced to its most basic elements, the cremains are placed in an urn which can be customized to embody the deceased. The remains can then be put to rest either above-ground in a mausoleum or interred below-ground, surrounded by a peaceful environment where the family can reflect.
Our Special Burial Programs
Our ultimate goal at Memorial Properties is to honor the wishes of all of those who work with us. We offer a wide range of special burial programs to honor religious and cultural traditions, as well as the lives of those who have served our country and communities. All of our programs can be customized, and allow us to best serve each Barnegat Township family that works with us. To learn more about our burial programs and services in NJ, please contact us today.
Contact Us for More Burial Option Information