White Cedars Memorial Park in Stafford, NJ
1401 N. Main Street Manahawkin, NJ 08050
Above-Ground Burial Services in Stafford, NJ
Manahawkin residents are welcome to remember and honor their loved ones at White Cedars Memorial Park, a full-service cemetery located on Route 9, south of the Barnegat Township border. Graciously supporting families in the area since its establishment in 2007, the cemetery is currently working on plans for installing a magnificent indoor chapel – a place where friends and family can pray and reflect on the life of the special person they have lost.
With over 20 acres of expandable property and a wide variety of services to choose from, the beautiful White Cedars Memorial Park is a well-manicured cemetery property that has provided dedicated, compassionate assistance to the local community, and will continue to provide services for generations to come. If you are consideringpre-planning your final arrangementsor searching for an eternal resting place for your recently deceased loved one, continue reading to learn more about our options and special programs available.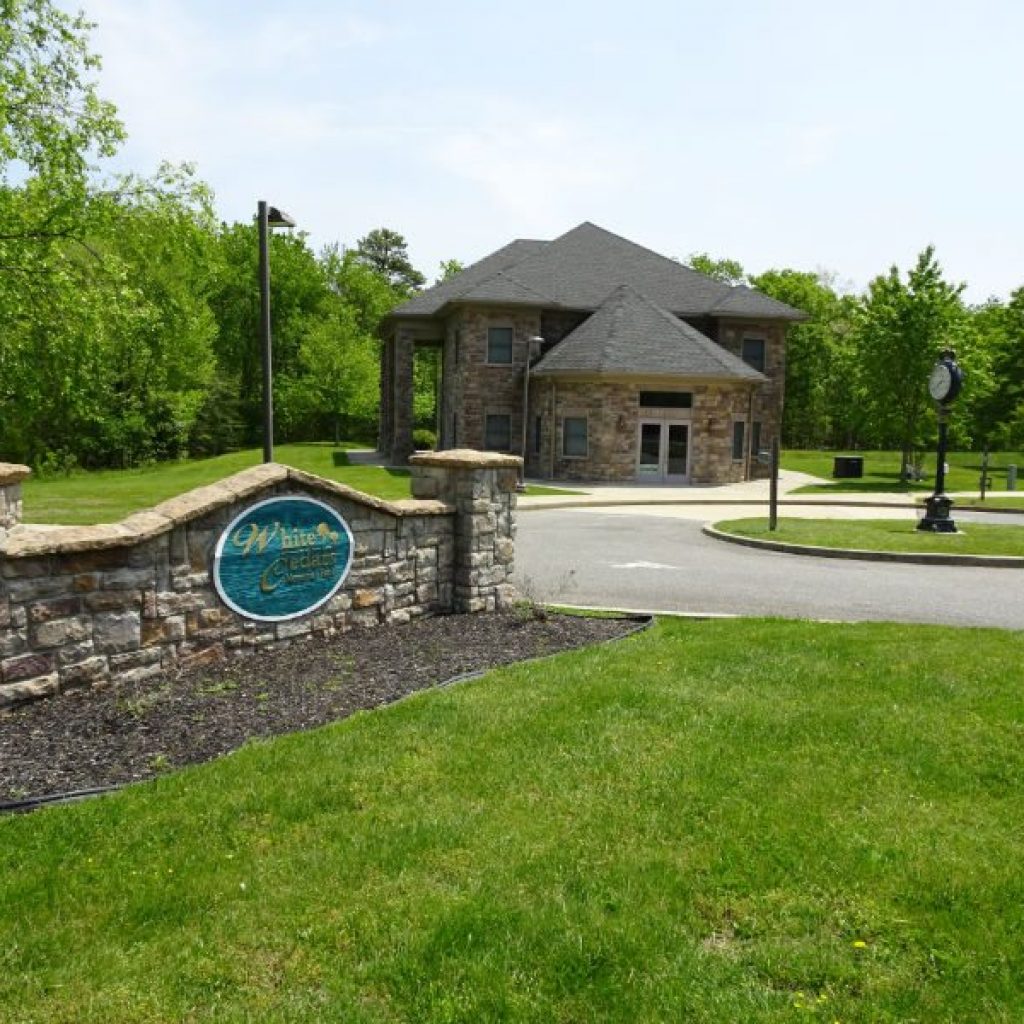 Contact Us For More Burial Option Information
Mausoleum Burial Options in Ocean County NJ

An above-ground burial is one of the alternatives to below ground. Your loved one is placed into the casket and entombed in one of our exquisite mausoleums. You and your family have the option to select a single crypt or a side-by-side crypt, which allows two people to rest together. An above-ground burial, in most cases, is more cost-effective than the traditional in-ground alternative since there are no requirements for a monument or memorial, digging expenses, care, foundation, and costly vaults, etc. In some cases, above-ground entombment can be less costly than cremation.

Another alternative toin-ground burialsis cremation. Cremation is the process where the body of the recently deceased is reduced to its basic elements. After the cremation process, the cremains are then placed in an urn, which can be customized to remember those who have passed. Just like the above-ground burial option, those who desire to be cremated are given the option to reserve a space in our beautiful mausoleums or have their cremains interred below-ground.
Special Burial Programs Offered at White Cedars Memorial Park
White Cedars Memorial Park in Manahawkin, New Jersey offers unique programs to respect and honor those who have served our country and the community, as well as accommodating religious and cultural burial traditions. The additional programs at White Cedars Memorial Park include:
Areas We Serve
Look no further than Memorial Properties for comprehensive and compassionate in-ground burials, above-ground burials, and cremation services in Stafford, New Jersey. With ten beautiful and diverse cemeteries and mausoleums located throughout NJ, you're never far from our high-quality memorial services. We also provide a broad range of special burial programs to accommodate the needs of each culture and group. For those in Stafford and Ocean County, explore all of our areas served to begin pre-planning your own arrangements or to plan the funeral of a loved one today.
Memorial Properties' Cemeteries and Mausoleums in New Jersey
Memorial Properties is proud to provide New Jersey residents with tencemeteries and mausoleums in NJ, including White Cedars Memorial Park. We help families in NJ pre-plan their own arrangements as well as put loved ones to rest and honor and remember the vibrant lives they lived.
Compassionate Burial Services at White Cedars Memorial Park in Stafford, NJ
White Cedars Memorial Park is located at 1401 N. Main Street in Manahawkin, New Jersey, serving Southern Ocean County. Here at Memorial Properties, our professional team has the expertise and experience needed to help honor your recently passed loved one – by providing a memorable service to celebrate their life. We believe in pre-planning today for tomorrow's peace of mind, as well as providing you and your family the best possible options at the lowest possible cost. For more information on our arrangement options, pleasecontact ustoday.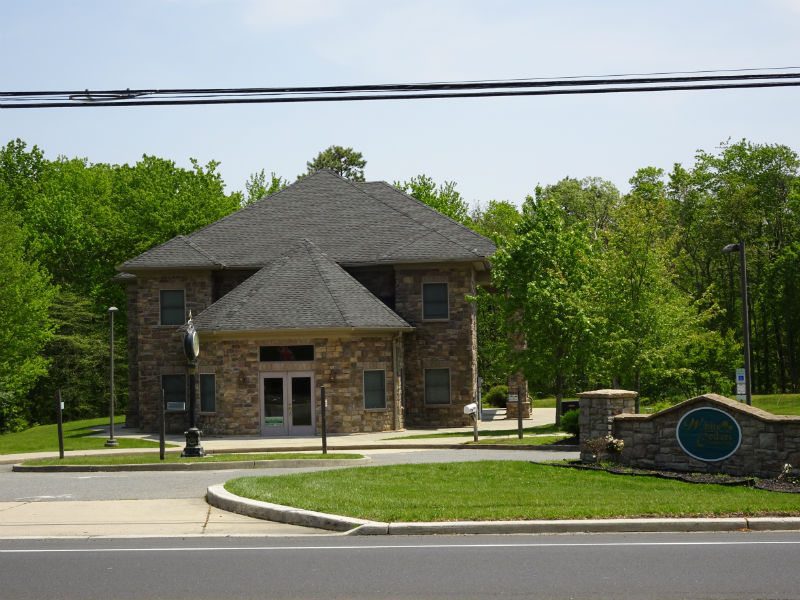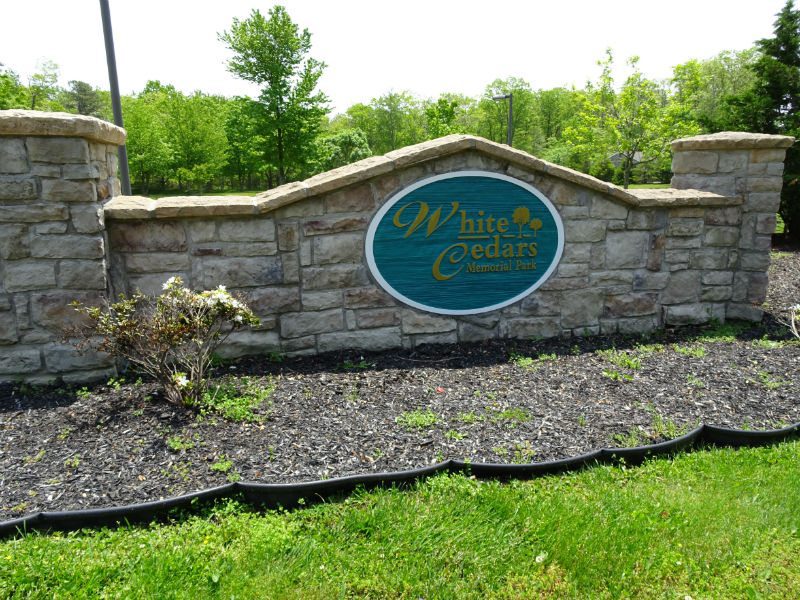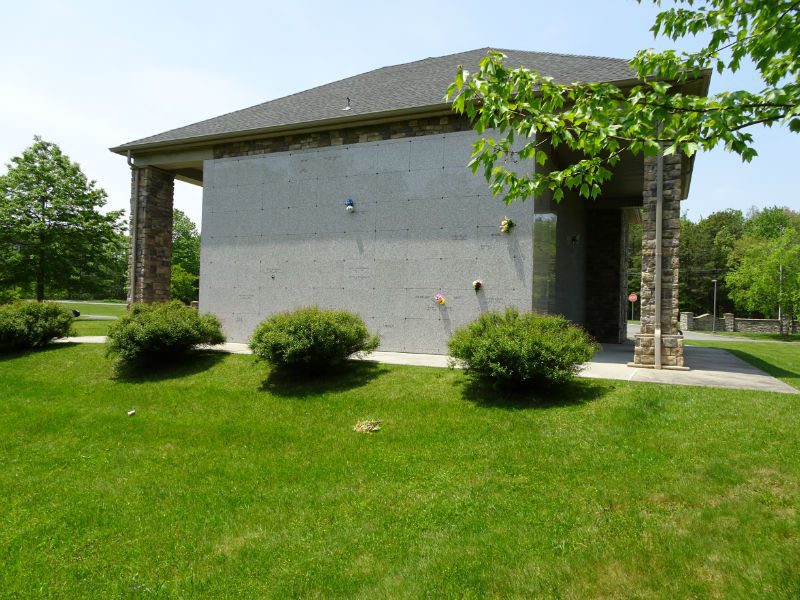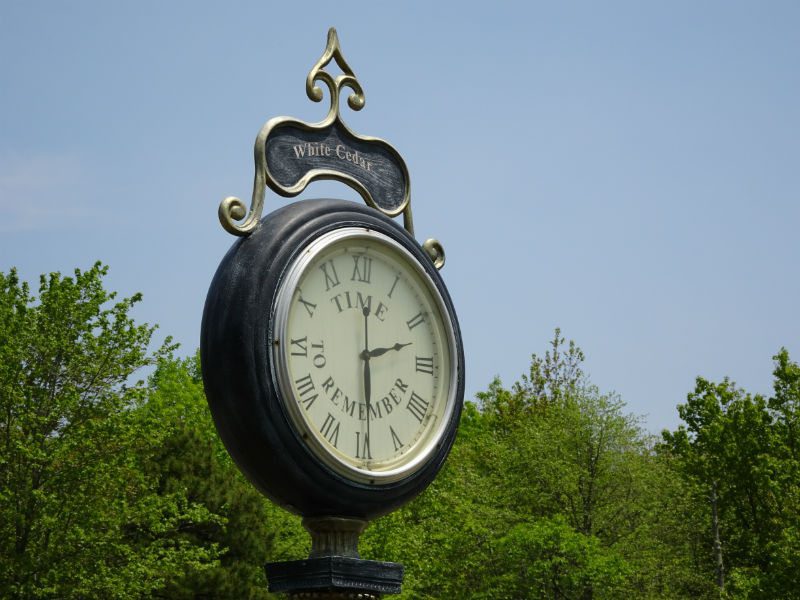 Get a $1495 Space Certificate When You Pre-Plan with Memorial Properties