Burial Services Near Keansburg, NJ
Mausoleum and Cemetery in Monmouth County
Since 1985, Memorial Properties has been committed to providing individuals and families with compassionate funeral pre-planning and burial services across the New Jersey/New York metropolitan area. As a family-owned and operated company, we are willing to do whatever it takes to ensure that our clients' needs are addressed and met with care. With ten beautiful cemeteries and mausoleums in NJ, Memorial Properties is proud to serve residents of Keansburg and Monmouth County. Both Green Grove Cemetery in Keyport and Holmdel Cemetery & Mausoleum in Holmdel are less than a 20-minute drive from Keansburg, providing you with compassionate after-death services. At Memorial Properties, we know that dealing with death is incredibly difficult and we want to ease some of the burden. If you'd like more information about our services, including our special burial programs, please contact us today to learn more about how we can assist you.
Contact Us For More Burial Option Information
Memorial Properties Locations Near Keansburg
Green Grove Cemetery – Keyport, NJ
Spanning across 12 acres of property, Green Grove Cemetery consists of beautifully-landscaped lawns and traditional gardens. Our location in Keyport, known as the "Historic Cemetery of the Bayshore," provides a natural and peaceful final resting place, where families can visit and reflect on the lives of their loved ones who have passed.

Holmdel Cemetery & Mausoleum – Holmdel, NJ
Serving Monmouth County since 1871, Holmdel Cemetery & Mausoleum is home to six state-of-the-art mausoleums and 10 acres of grounds, which are kept in perfect condition all year long. We offer personalized tributes to those of various religious and cultural backgrounds, with options for both in-ground and above-ground burials.
Burial Options in Monmouth County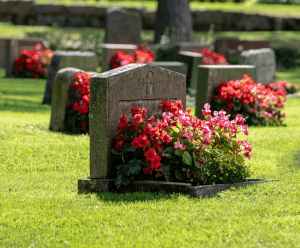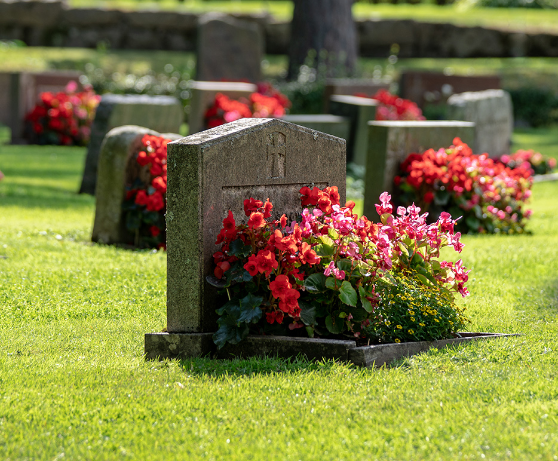 In-ground burials are often considered to be the most traditional option for burial following a death in New Jersey. In-ground burial is the ideal choice for those who would prefer an outdoor memorial and final resting place for either themselves or a loved one. Those who choose in-ground burial often have the option of being put to rest beside a loved one in a tranquil outdoor setting.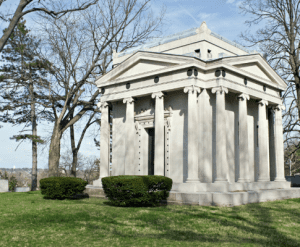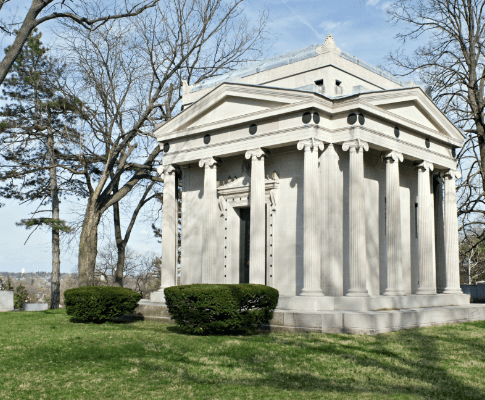 Memorial Properties has ten beautiful final resting places across New Jersey, which feature exquisite mausoleums and additional options for above-ground burials. Our above-ground burial services are thoughtfully designed with your unique needs in mind, and include both community mausoleums and private mausoleums. Choosing above-ground burial allows families to avoid many of the additional costs associated with in-ground burial.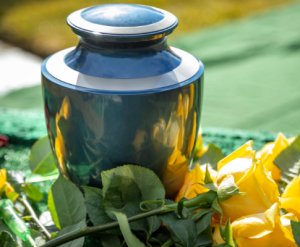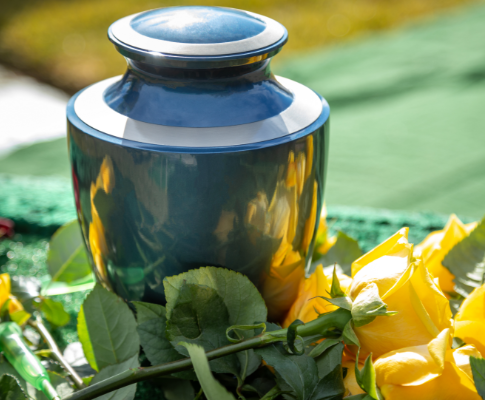 Cremation is not the final disposition, yet serves as the preparation for the memorialization of those who have passed. The cremains are typically placed in an urn which can be customized to embody the deceased, according to your family's wishes. At Memorial Properties, cremated remains can be put to rest above-ground in a mausoleum or interred below-ground.
Our Special Burial Programs
In order to accommodate the needs of all those who work with us, Memorial Properties offers a wide variety of special burial programs so you can have convenient access to your ideal burial service. Each of our programs are carefully crafted according to your specific requests, with the utmost regard for the cultural and religious traditions that are often considered when a death occurs. With years of experience in funeral planning, we will work closely with you to make sure that every detail is addressed. Our special burial programs at Memorial Properties include:
Contact Us for More Burial Option Information