Christ Church Cemetery & Mausoleum in Belleville, NJ
29 William Street Belleville, New Jersey 07109
Above-Ground Burial and Cremation Services in Belleville, NJ
Christ Church Cemetery & Mausoleum located in Belleville, New Jersey is an extremely quaint and close-knit sanctuary that provides eternal peace for your loved ones. This cemetery was originally the first Episcopal Church in the area, established in 1746 by a land grant signed by King George II. For many years, this church was surrounded by the original burial ground, which still exists today, but the mausoleum is a newer, valued addition.
Styled after a chapel, the mausoleum fits the growing demands set in place by the community, which now has a variety of burial options that cater to different backgrounds and religious beliefs. The chapel that exists inside the mausoleum building provides services for all faiths. Keep reading to learn more about the above-ground and cremation options we offer at our Belleville NJ, location.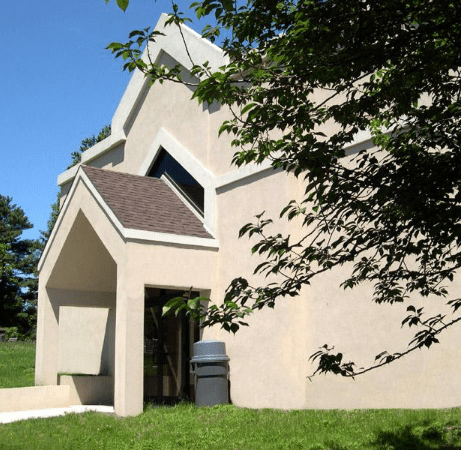 Contact Us For More Burial Option Information
Burial Options in Essex County, NJ

Individuals who do not wish to be buried can benefit from our above-ground mausoleum options. Christ Church Cemetery & Mausoleum gives families single and side-by-side crypt spaces to choose from. The most common type of crypt, single crypts contain the remains of one person in a casket. Side-by-side crypts are designed for two people. Just like our outdoor grounds, our team keeps our Belleville mausoleum immaculate so visitors can properly remember their loved ones.

Cremation is part of the preparation for memorialization, where cremated remains are put to rest in one of our peaceful mausoleums. Cremains can also be interred below ground. Memorial Properties offers those in NJ many options for cremations, including community bible niches, private niches, private family cremation spaces, and urn gardens.
Special Burial Programs Offered at Christ Church Cemetery & Mausoleum
In addition to our unique burial options, we offer specialburial and funeral programsfor different religious and cultural backgrounds, as well as for individuals who have put their lives on the line for the greater good of our community. We want to ensure that each member of the community is properly remembered and that we honor their time on Earth. Be sure to ask us for more information on our special programs:
Areas We Serve
Memorial Properties is proud to offer in-ground burials, above-ground burials, and cremation services for families of all beliefs and backgrounds in Belleville, New Jersey. With ten beautiful cemeteries and mausoleums located throughout NJ, you never have to travel far for high-quality and compassionate memorial services. We also provide a wide range of special burial programs upon request. Explore all of the areas we serve, including those near Belleville and Essex County, to begin pre-planning your own arrangements or to plan the funeral of a loved one today.
Memorial Properties' Cemeteries and Mausoleums in New Jersey
Along with our beautiful and peaceful location in Belleville, NJ, Memorial Properties is proud to offer nine additional locations for those looking for a final resting place in NJ. Whether you are interested in pre-planning your own arrangements or are planning the funeral of a loved one, our historic and serene locations give families a beautiful environment where they can reflect on and remember those they have lost.
Compassionate Burial Services from Memorial Properties in Belleville, NJ
Memorial Properties is located at 29 William Street in Belleville, NJ. We recognize that this time in your life is extremely difficult, and our team is dedicated to doing anything we can to help support your family during this time. To relieve the future stress of your loved ones, Memorial Properties also offers pre-planning services which will give you the freedom to choose how you would like to be laid to rest when the time comes. For more information on ourpre-planning serviceor additional funeral options so you and your family can achieve peace of mind, pleasecontact ustoday.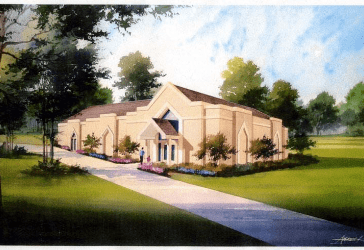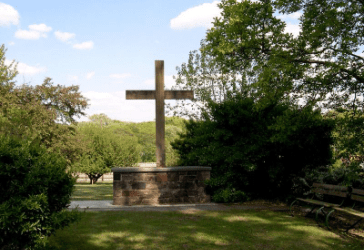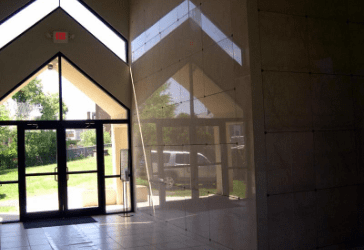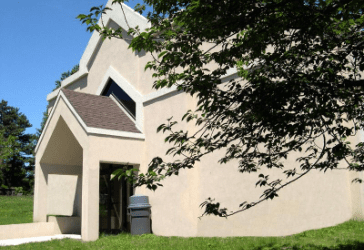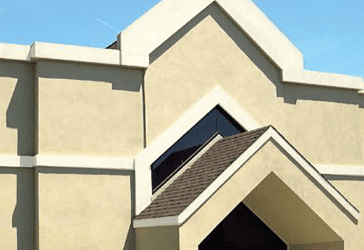 Take a Video Tour of Our Burial Grounds in NJ