Burial Services Near Toms River, NJ
Mausoleum and Cemetery in Ocean County
It is no surprise that death is not something most people want to talk or think about. However, death is an inevitable part of life, and something we must all face. At Memorial Properties, we help families in NJ address this topic and make the best possible decisions, so those who have passed away can be remembered exactly as they wanted to. We offer a wide range of burial services and programs in NJ, including pre-planning. We believe that today's wisdom is tomorrow's peace of mind – when you pre-plan your arrangements, you are saving your family stress and costs in the future. Our family-centered philosophy ensures that you will receive the best possible options at the lowest possible cost. Whiting Memorial Park & Mausoleum and White Cedars Memorial Park are both conveniently located near Toms River, making it easy for those in the area to craft the perfect memorial. To learn more about the services we offer or to get started, please contact us today.
Contact Us For More Burial Option Information
Memorial Properties Locations Near Toms River

Whiting Memorial Park & Mausoleum – Whiting, NJ
Whiting Memorial Park & Mausoleum is one of our ten locations in New Jersey. This full-service memorial park provides burial services for both intact and cremated remains, which can be customized based on your religious or cultural wishes. All of our locations are kept in pristine condition 365 days a year, so you will always have a peaceful and serene environment in which to reflect on the lives of those you have lost.
White Cedars Memorial Park – Stafford, NJ
Also located near Toms River is White Cedars Memorial Park in Stafford. This location offers in-ground burial, above-ground burial, and cremation services across 20 acres of expandable property, giving those in the area the option to choose the memorial that is best suited to them. We are proud to serve Southern Ocean County and provide personalized services to each family that works with us.
Burial Options in Ocean County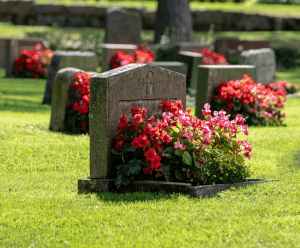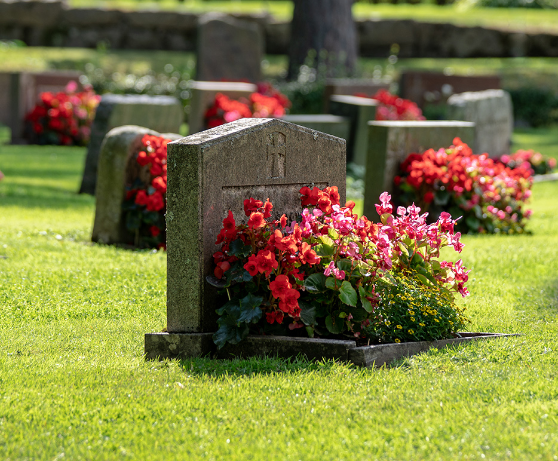 In-ground burial is the most traditional burial option and is often chosen by those interested in an outdoor memorial for themselves or a loved one. Our cemeteries near Toms River are beautifully landscaped and maintained year-round, and whenever someone is put to rest, the location is marked with a memorial such as a headstone, monument, or statue.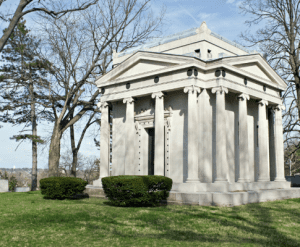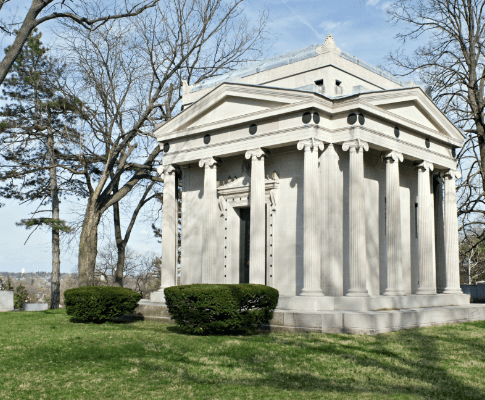 Above-ground burial is an excellent option for those in NJ, as it allows families to avoid many of the additional costs associated with in-ground burial. Cremated or intact remains can be put to rest either individually or side-by-side at our elegant mausoleums near Toms River. Memorial Properties offers NJ families both community mausoleum and private mausoleum options for above-ground burial.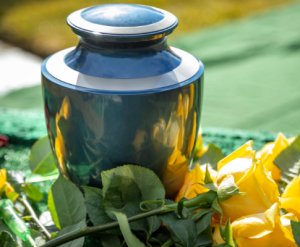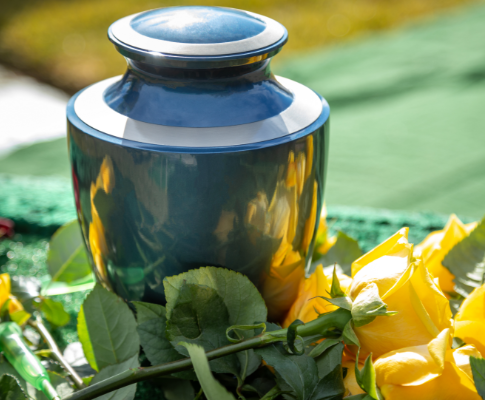 Cremation is part of the preparation for memorialization, and Memorial Properties offers various options for permanent memorialization. Our lasting tributes include community bible niches, private niches, private family cremation spaces, and urn gardens, which will provide you with the opportunity to remember and reflect on those you have lost.
Our Special Burial Programs
At Memorial Properties, we strive to always meet the needs and wishes of the families we serve, including requests relating to religious and cultural traditions. We offer a wide range of special burial programs at all of our locations in NJ, which can be customized to meet your unique needs. Along with religious and cultural programs, we offer burial programs near Toms River designed to honor the sacrifices of those who have served our country and communities. To learn more about our special programs and how we can help you during this time, please don't hesitate to contact us today.
Contact Us for More Burial Option Information