Burial Services Near Ocean Township, NJ
Mausoleum and Cemetery in Monmouth County
Whether you are interested in pre-planning your arrangements or have recently lost a loved one and are looking for support, our family at Memorial Properties is here for you. We are proud to be the cemetery, mausoleum, and cremation leader in the Metropolitan New Jersey/New York area, and we want to make this difficult time easier for you and your family. Those in Ocean Township have convenient access to White Cedars Memorial Park and Holmdel Cemetery & Mausoleum, both of which offer our wide range of NJ burial services and special programs. We also encourage those in NJ to consider pre-planning their burial arrangements with Memorial Properties. We believe that today's wisdom is tomorrow's peace of mind, and when you pre-plan, you can ensure that your family will not have to make difficult and costly decisions in the future. Please contact us today with any questions you may have about our burial services in NJ – we want to do whatever we can to help you and your family.
Contact Us For More Burial Option Information
Memorial Properties Locations Near Ocean Township
White Cedars Memorial Park – Stafford, NJ
White Cedars Memorial Park is one of our ten serene locations in New Jersey. This full service cemetery offers NJ families burial options suited to them, with full access to our special burial programs as well. Since 2007, White Cedars Memorial Park has been providing families in the area with the best possible options at the lowest possible cost. All of our locations are kept in pristine condition 7 days a week, 365 days a year, so you will always have a beautiful location in which to reflect on the lives of your loved ones.

Holmdel Cemetery & Mausoleum – Holmdel, NJ
Located at 900 Holmdel Road, Holmdel Cemetery & Mausoleum is less than 25 minutes from Ocean Township. This location covers ten acres and is home to six state-of-the-art mausoleums, with options for above-ground burials and cremations. Our family has been in the industry for over 45 years, and will work to answer any questions you have and provide you with the best options for you and your loved ones.
Burial Options in Monmouth County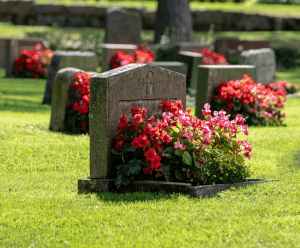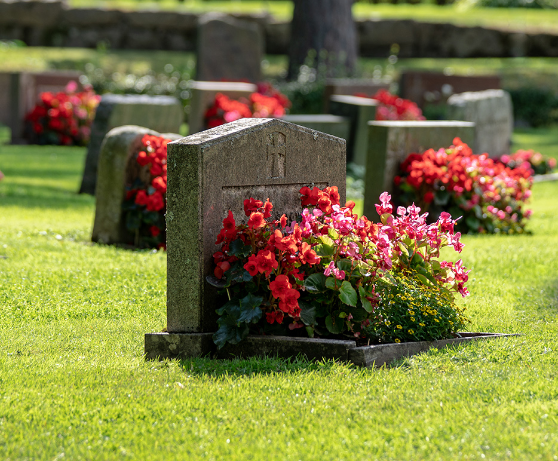 In-ground burial is considered to be the most traditional choice for burial after death. This option is often considered by those who would prefer to be put to rest in an outdoor environment. Once the casket is professionally loaded into the ground and covered with dirt, the area is landscaped and a memorial is installed to mark the final resting place.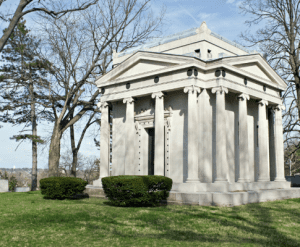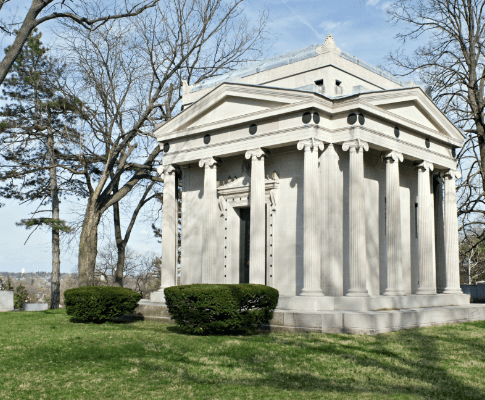 Choosing above-ground burial allows families in Ocean Township to avoid many of the additional costs associated with in-ground burial. Both intact and cremated remains can be put to rest above-ground, and family members can be put to rest side-by-side as well. Memorial Properties is home to both community mausoleums and private mausoleums in Monmouth County.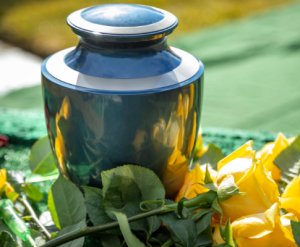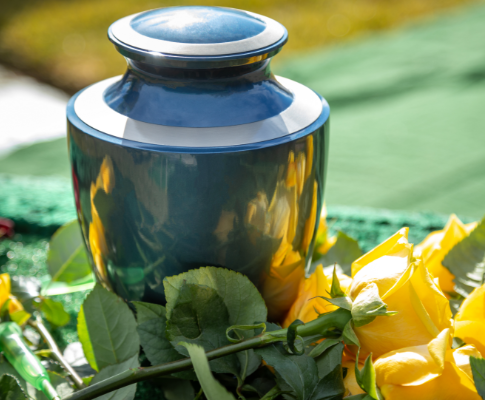 Cremation is the third option for burial – where the body is reduced to its most basic elements as part of the preparation for memorialization. Cremated remains can be put to rest above-ground in a mausoleum or interred below-ground, according to the preferences of you and your family.
Our Special Burial Programs
Along with our comprehensive burial options, Memorial Properties also offers customizable burial programs so the needs and wishes of each family can be met. We recognize the importance of upholding religious and cultural traditions when a death has occurred, along with honoring the sacrifices of those who have served our country or communities. Learn more about our special burial programs, and please contact us today with any questions you may have about how we can craft a personalized memorial for your family.
Contact Us for More Burial Option Information