Burial Services Near Long Branch, NJ
Mausoleum and Cemetery in Monmouth County
Memorial Properties has been providing compassion and sympathy to families since 1985. As a family-owned and operated business, we offer funeral pre-planning, along with a wide range of burial services to meet the needs of those throughout the New Jersey/New York Metropolitan area. Our ten serene locations in NJ include Holmdel Cemetery & Mausoleum and Green Grove Cemetery, both of which are conveniently located near Long Branch. With the help of our dedicated team, you can choose the burial options and programs that are best suited to you and your loved ones, while we make sure that everything is handled with the utmost care. Our special burial programs ensure that the traditions of various religious and cultural backgrounds can be met, and that those who have passed away can be honored for years to come. We take pride in our dedication to giving each family that works with us our complete attention. If you have any questions about our burial services in NJ, please contact us today,
Contact Us For More Burial Option Information
Memorial Properties Locations Near Long Branch

Holmdel Cemetery & Mausoleum – Holmdel, NJ
Located at 900 Holmdel Road in Holmdel, New Jersey, Holmdel Cemetery and Mausoleum is proud to serve the communities of Monmouth County. Since 1871, this cemetery has remained a peaceful place for families to reflect on the lives of those they have lost. Featuring six mausoleums that span over ten acres of property, our Holmdel location offers above-ground burial and cremation options with your needs in mind.

Green Grove Cemetery – Keyport, NJ
Green Grove Cemetery in Keyport, NJ, is located less than 30 minutes from Long Branch, making it a convenient option for those in the area. Known as the "Historic Cemetery of the Bayshore," this location consists of green lawns and traditional gardens, along with monumentation constructed from high-quality granite and stonework. Whether you choose indoor or outdoor burial for yourself or a loved one, Green Grove Cemetery provides a beautiful and peaceful environment for quiet reflection.
Burial Options in Monmouth County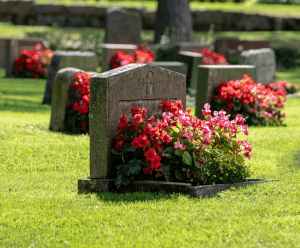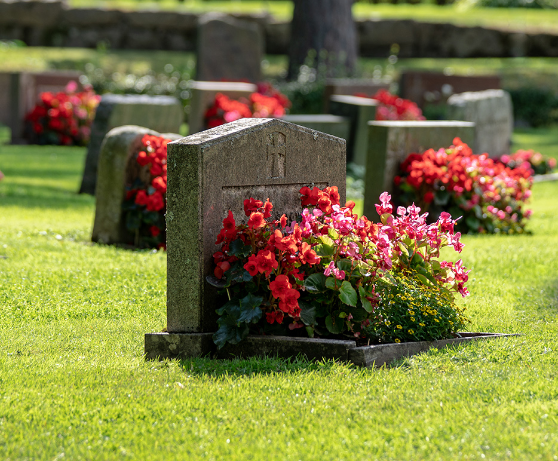 In-ground burial is the most traditional option for burial, and is often chosen by those who would prefer an outdoor memorial for themselves or a loved one. During an in-ground burial, a casket containing the intact remains is put to rest beneath the ground. Following this process, the area is landscaped and a memorial is installed to mark the final resting place.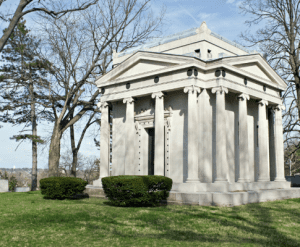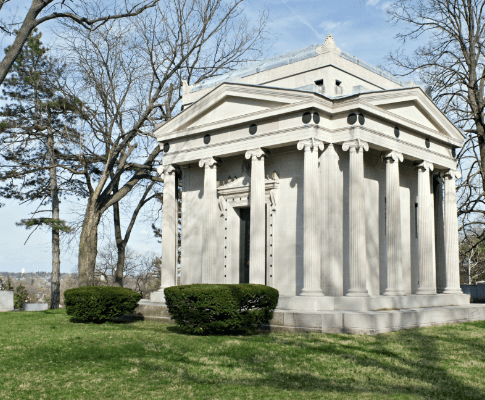 An above-ground burial has several benefits for individuals and families in Long Branch. Cremated or intact remains are put to rest in one of our peaceful mausoleums, either individually or beside a loved one who has already passed. This choice is more cost-effective than in-ground burial, as the family is able to avoid the costs of cemetery graves, markers, vaults, and more.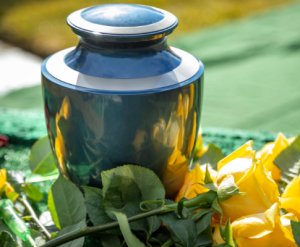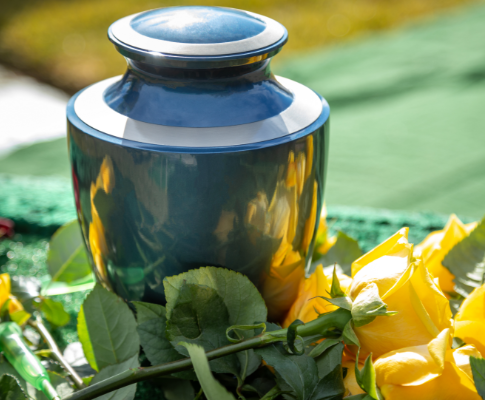 The third option for burial is cremation, which is when the body is reduced to its most basic elements and put to rest either above or below ground. Those who choose cremation can be put to rest in either a cemetery or mausoleum at Memorial Properties, with options including community bible niches, private niches, private family cremation spaces, and urn gardens.
Our Special Burial Programs
At Memorial Properties, we offer a variety of special burial programs to best suit your needs. We recognize the importance of honoring tradition, especially when a death has occurred, which is why we place a strong focus on our religious and cultural burial programs. Our programs also serve to honor those near Long Branch who have made the ultimate sacrifice for our country and communities. By focusing on the needs of each group, we are able to ensure that wishes are met and that the memorials we provide truly reflect the life of the person who has passed away. Contact us today if you have any concerns or if you want to learn more about Memorial Properties.
Contact Us for More Burial Option Information