Burial Services Near Point Pleasant, NJ
Mausoleum and Cemetery Near Ocean County
At Memorial Properties, we know that funeral planning is not something most people like to talk about. However, death is inevitable, and making your arrangements ahead of time can save your family stress and costs in the future. Whether you are interested in pre-planning your own arrangements or you have recently lost a loved one and require burial services in NJ, our family at Memorial Properties will provide compassionate, comprehensive services with your needs in mind every step of the way. Our in-ground and above-ground burial options ensure that everyone's wishes and requests can be met in a variety of peaceful and serene environments. With two cemetery and mausoleum locations near Point Pleasant, we will help you make the best choices for you and your family, while providing customized options for various religious and cultural backgrounds. Please contact us today to learn more about our burial options and special burial programs in New Jersey.
Contact Us For More Burial Option Information
Memorial Properties Locations Near Point Pleasant
Atlantic View Cemetery & Mausoleum – Manasquan, NJ
Manasquan is home to Atlantic View Cemetery & Mausoleum, located less than 15 minutes from Point Pleasant. This non-sectarian cemetery spans 26 acres and offers in-ground burials, an above-ground mausoleum, and both in-ground and mausoleum options for cremations. Our Trinity Mausoleum offers all visitors a tranquil setting for quiet reflection, so each person has a peaceful place in which to reflect on the lives of those they have lost.

Holmdel Cemetery & Mausoleum – Holmdel, NJ
Holmdel Cemetery and Mausoleum has been serving Monmouth County residents since 1871. Our grounds are maintained 365 days a year and feature 6 state-of-the-art mausoleums spread over 10 acres. Those who choose Holmdel Cemetery & Mausoleum will have access to our full range of burial options and programs, including several options for cremation. We strive to ensure that all of your wishes and the wishes of your loved ones are fulfilled.
Burial Options Near Ocean County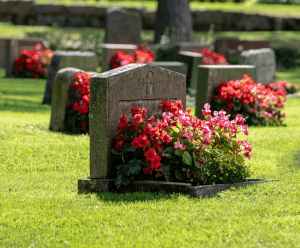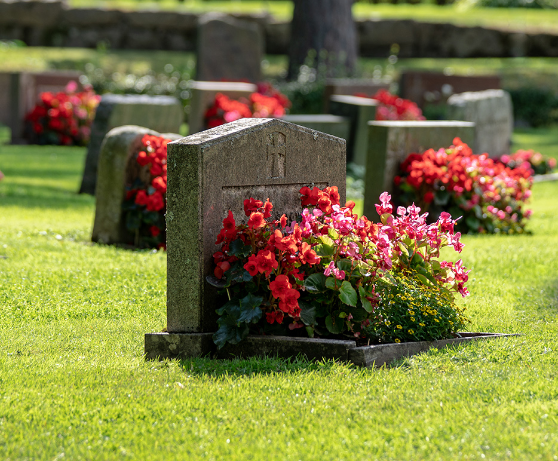 In-ground burial is often the preferred choice for those who want an outdoor memorial for themselves or a loved one. Our cemeteries near Ocean County provide visitors with a beautiful, natural environment to pay their respects and reflect on good memories with family members and friends who have passed away.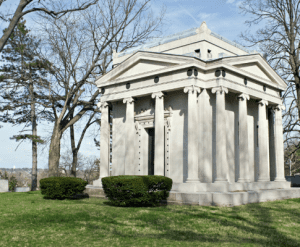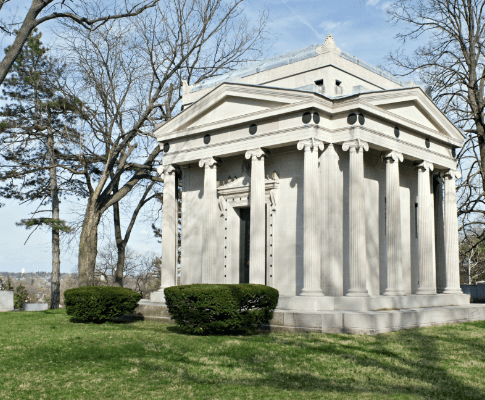 Our mausoleums throughout NJ offer families in the area various options for above-ground burial. We are home to both community mausoleums and private mausoleums, with spaces for both cremated and intact remains. Choosing above-ground burial will allow you to avoid many of the additional costs associated with in-ground burial.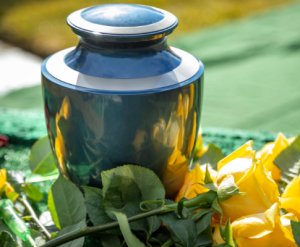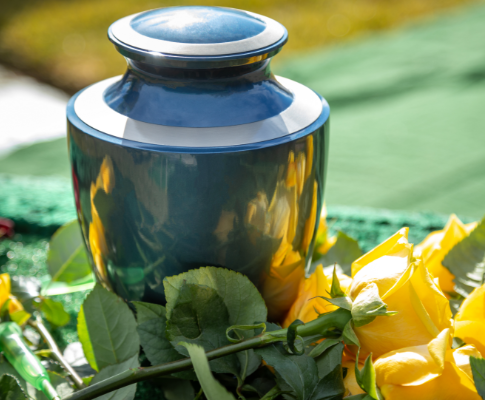 Cremationis a third option for burial and is part of the preparation for memorialization. The body is reduced to its most basic elements through heat and evaporation, and the "cremains" are placed in an urn that can be customized to reflect the person who has passed away. Memorial Properties has both above-ground and below-ground options for cremated remains.
Our Special Burial Programs
At Memorial Properties, we recognize the importance of properly honoring a loved one after they have passed away, whether that pertains to their culture, religion, or the role they played in their community. We offer several cultural and religious burial programs so that traditions can be upheld during this difficult time, as well as programs that honor those who dedicated their lives to protecting their country or community. All of our burial programs can be customized to meet your unique needs – please contact us to learn more about all of our available options.
Contact Us for More Burial Option Information