Burial Services Near Wall Township, NJ
Mausoleum and Cemetery in Monmouth County
Although no one wants to talk about death, it is a part of life that is inevitable, and making your arrangements now is one of the best ways to save your family additional stress and costs in the future. Memorial Properties is a family-owned and operated business that is home to ten beautiful cemeteries and mausoleums across New Jersey, offering individuals and families various burial options and programs. Pre-planning your burial arrangements ensures that your wishes will be met in the future and that your family will not have to make these decisions during an already difficult time. They will never be left wondering, "did I do what my loved one wanted?" Atlantic View Cemetery & Mausoleum and Green Grove Cemetery both offer personalized burial services near Wall Township – please contact us today to learn more about how we can provide peace of mind to you and your family.
Contact Us For More Burial Option Information
Memorial Properties Locations Near Wall Township
Atlantic View Cemetery & Mausoleum – Manasquan, NJ
Memorial Properties is home toAtlantic View Cemetery & Mausoleum, a full-service memorial park in Manasquan. This tranquil property has been a part of the area since 1876 and offers several options for both in-ground and above-ground burials. Drawing on our years of experience, we are experts at creating lasting memorials for each unique individual.

Green Grove Cemetery – Keyport, NJ
Consisting of green lawns and traditional gardens, Green Grove Cemetery in Keyport is located under 35 minutes from Wall Township, giving those in the area convenient access to our comprehensive burial options and special programs. Known as the "Historic Cemetery of the Bayshore," this location offers visitors a peaceful natural environment for quiet reflection.
Burial Options in Monmouth County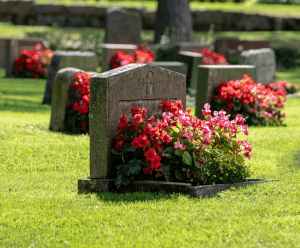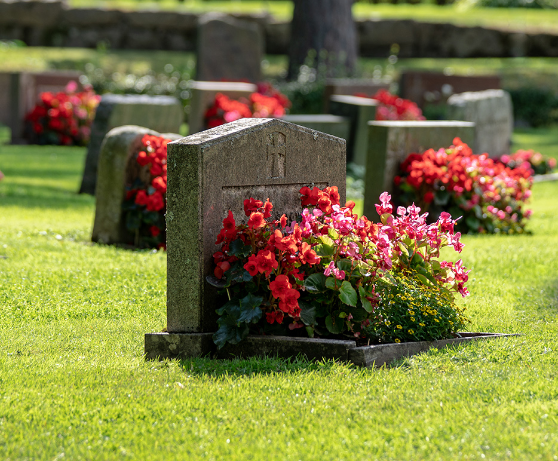 In-ground burial is considered to be the most traditional burial option and is often the preferred choice for those who would like an outdoor memorial. Memorial Properties' cemeteries are maintained 365 days a year, and provide those in the area with the option to be put to rest beside a loved one.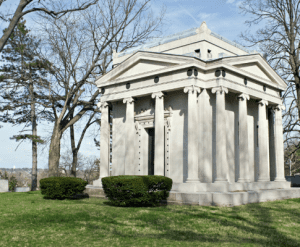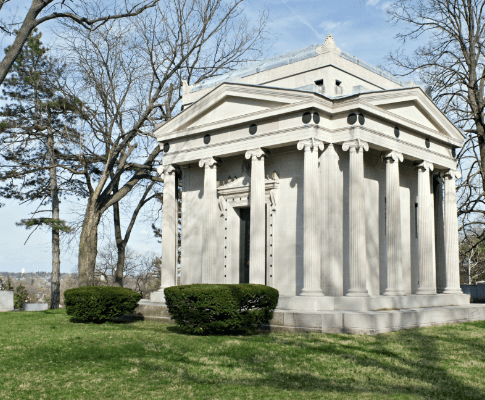 Memorial Properties' elegant mausoleums offer several options for above-ground burial for both cremated and intact remains. Remains can be entombed either individually or side-by-side, and those who choose above-ground burial have the added benefit of avoiding many of the additional costs associated with in-ground burial.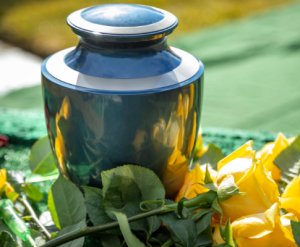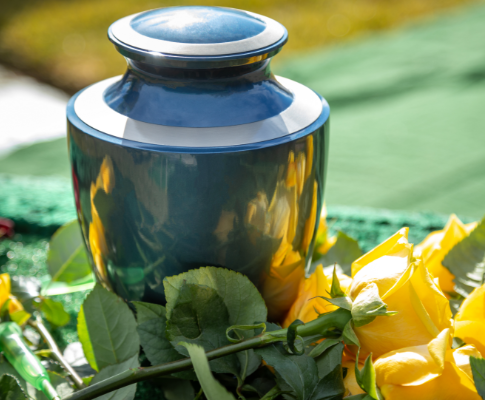 For those who prefer the idea of cremation, Memorial Properties has several options available. Cremated remains can be put to rest either below-ground or in a mausoleum. Our cremation options in NJ include community bible niches, private niches, private family cremation spaces, and urn gardens.
Our Special Burial Programs
At Memorial Properties, we are committed to ensuring that each individual and families' needs are met, which includes honoring all religious and cultural traditions. Our special burial programs are designed with the utmost care and respect, ensuring that those of all cultural and religious backgrounds receive the proper burial. Our programs also include options for those who have given their lives to protect our country and communities. Learn more about our customizable programs, and please don't hesitate to contact us with any questions you may have.
Contact Us for More Burial Option Information