Burial Services Near Marlboro Township, NJ
Mausoleum and Cemetery in Monmouth County
At Memorial Properties, we understand that death is not something most people want to talk about. However, when you pre-plan your burial arrangements, you can ensure that all of your wishes will be fulfilled and your family will not have to make these decisions in the future. Burial costs rise every year, so making your plans now will relieve your loved ones of the financial burden later on. Memorial Properties proudly offers individuals and families in NJ a wide range of burial options and programs, which can be customized to fit your unique needs and wishes. We believe that today's wisdom is tomorrow's peace of mind, and want to help guide you towards the best possible decision for you and your family. Holmdel Cemetery & Mausoleum and Liberty Grove Memorial Mausoleum & Crematory are both located less than 30 minutes from Marlboro Township, giving those in the area convenient access to compassionate burial services and unique burial programs.
Contact Us For More Burial Option Information
Memorial Properties Locations Near Marlboro Township

Holmdel Cemetery & Mausoleum – Holmdel, NJ
Holmdel Cemetery & Mausoleum in Holmdel, NJ is located less than 15 minutes from Marlboro Township and offers those in the area both in-ground and above-ground burial services. Spanning over 10 acres and featuring 6 state-of-the-art mausoleums, visitors can reflect on the lives of their loved ones in a tranquil and peaceful environment.

Liberty Grove Memorial Mausoleum & Crematory – Old Bridge, NJ
Located less than 20 minutes from Marlboro Township, Liberty Grove Memorial Mausoleum & Crematory in Old Bridge offers our complete range of burial options and services. Our recently-added mausoleum provides visitors with an elegant and peaceful environment in which to remember those they have lost, and the mausoleum also features a chapel that is available for all services.
Burial Options in Monmouth County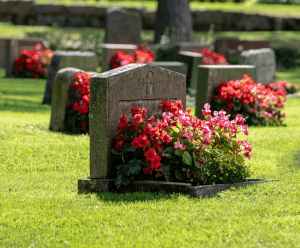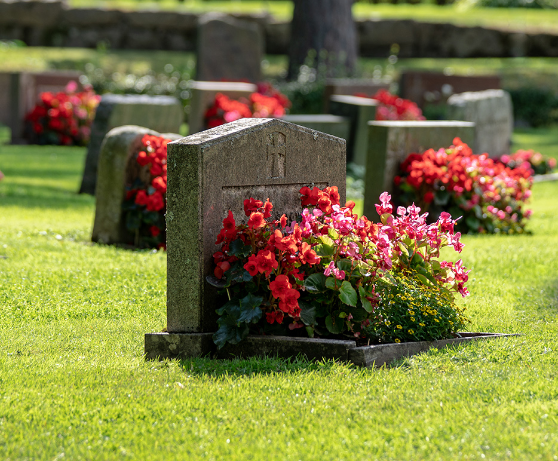 In-ground burial is the most traditional option for burial after death and is often chosen by those who would prefer an outdoor memorial. A casket is lowered into the ground, and then the area is landscaped, maintained, and marked with a monument that reflects the deceased. Our cemeteries near Marlboro Township are kept in pristine condition 365 days a year.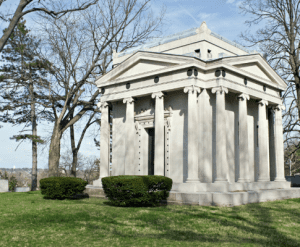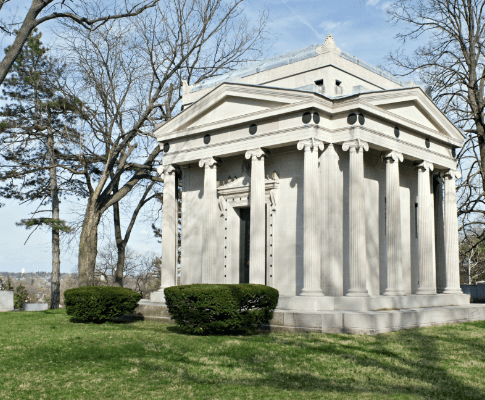 Above-ground burial is a more cost-effective alternative to in-ground burial, for both intact and cremated remains. At our mausoleums near Marlboro Township, we offer individual and side-by-side burial options within both community and private mausoleums. Those who choose above-ground burial in NJ can avoid many of the costs associated with in-ground burial, including the costs of graves, vaults, and markers.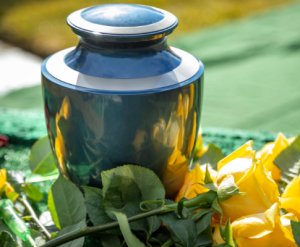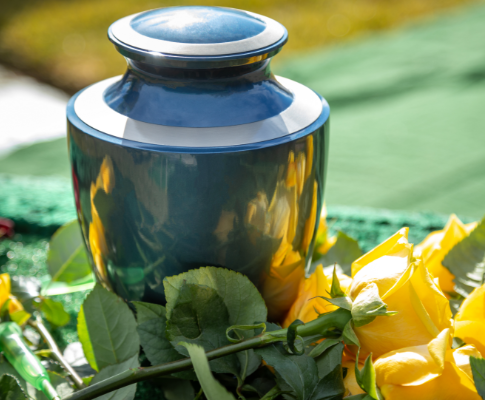 Cremation is part of the preparation for memorialization. Cremated remains can be put to rest either above or below-ground, often in an urn that is customized to reflect the person who has passed away. Memorial Properties' cremation options near Marlboro Township include community bible niches, private niches, private family cremation spaces, and urn gardens.
Our Special Burial Programs
As a family-owned and operated business, we understand the importance of honoring and upholding tradition when a death occurs. We provide families in NJ with a variety of religious and cultural burial programs, which can be personalized to your liking. We also offer burial programs designed to honor those who have made the ultimate sacrifice for our country and communities. We are dedicated to creating a beautiful memorial or burial service for each individual and family that works with us. Please contact us today with any questions you have or to learn more about how we can help you.
Contact Us for More Burial Option Information