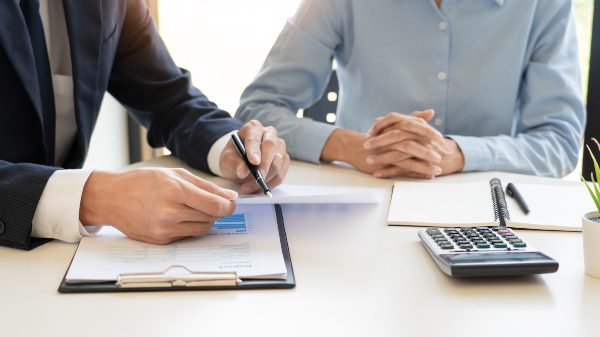 Pre-Planning a Burial in New Jersey – What You Need to Know
Pre-planning your funeral arrangements may not be easy, but doing so can help your loved ones understand your wishes and alleviate some of the financial burdens when the time comes. The cost of a funeral ranges from $8,000 to $10,000, including a typical casket and other considerations. In addition, you must decide how you would like to be put to rest. Options include traditional burial, mausoleum entombment, and cremation, depending on your unique preferences, as well as a host of possibilities for memorialization. When you pre-plan, you take the burden of these decisions off of your family, so that when death occurs, they can spend their time reflecting on fond memories rather than having to worry that they did not choose the burial option you would have wanted.
At Memorial Properties, we provide comprehensive pre-planning services at each of our ten peaceful final resting places throughout New Jersey to ensure that you are completely satisfied with your arrangements and that all important decisions are made ahead of time. We offer in-ground burial, above-ground burial, and cremation as well as personalized burial programs to honor various religions, cultures, and lines of work. When you choose to pre-plan your funeral with us, we will walk you through every step of the process with the utmost care and compassion. Learn more about the pre-planning process, our unique pre-planning services in NJ, and how we can help properly prepare you and your family for the future.
Why You Should Pre-Plan
As with any major decision in your life, it's helpful to have time to research and consider all of your options. When people die with no indication of their preferences, their family members are left to sort through all of their information and make quick decisions. This can often become a source of conflict, especially if there are strong feelings about how a funeral or memorial service should be conducted. Pre-planning eliminates almost all of this conflict by simply outlining your expectations. You can take months, or even years, to decide exactly what you want and how you want the service to go. In many cases, you can make changes throughout the process, and that way, your loved ones don't have to spend their time guessing. Pre-planning also eliminates the possibility of your loved ones worrying that they did not make the right choice for your arrangements. When your wishes for your funeral and burial are clear, your family does not have to make hasty decisions during an already difficult and stressful time. They will be able to spend time together and find support in each other without having to go through various funeral and burial options and make a decision that they are not confident in.
Another major benefit of pre-planning your arrangements is that it helps save your family costs down the road. The costs associated with funerals and burials are rising every year, so if you plan now, your family isn't left to face the rising costs of the future. This takes some of the financial burden off of their plate when they are already dealing with the loss of a loved one. Pre-planning also allows you to make decisions that suit you and your family financially, whereas funeral planning after a death has occurred often results in quick decisions without considerations of cost.
Questions to Ask Yourself When Pre-Planning
Is my will up-to-date?
When you initially decided to write a will, it would have reflected your situation at the time. However, relationships, financial situations, and assets are likely to change from year to year. This means that your will may not reflect your final wishes. It's important to get a Will Review so you have the opportunity to reconsider who will benefit after your death. Once your will is finalized, signed, witnessed, and notarized, make sure other people know the location of the document so they may access it when needed.
What are my budget and payment options?
Planning your funeral services ahead of time can make a lot of sense financially. You may even decide to pay the entire cost of the funeral before you die, freeing your family of any future financial burden. There are many different ways to set aside money to cover a funeral and related expenses in NJ. Some of the most common approaches include:
A simple joint bank account that specifies rights of survivorship
A payable-on-death bank savings account
Funeral home prepayment
Burial insurance
Whole life insurance
What costs are involved for a funeral and burial?
According to the National Funeral Directors Association, a typical funeral with viewing and burial costs $8,755. Memorial Properties wants families in need of a funeral in New Jersey to understand the expected costs when planning a funeral. In general, ground space for one at Memorial Properties costs $690 and mausoleum space for two costs $1,760. Aside from burial, mausoleum entombment, and cremation, additional costs for a funeral often include:
Staff costs for:

Visitations and viewings
Memorial service or funeral
Graveside service
Hearse cost
Cost of transporting the deceased to another funeral home
Perpetual care costs
Cost of a marker or monument and its setup
An option to consider when looking at the financial aspect of funeral and burial planning is the cost-saving benefits of above-ground burial in NJ. This burial option, which covers both intact and cremated remains in cemeteries and mausoleums at Memorial Properties, allows individuals to save on many of the costs associated with traditional in-ground burial, including
Cemetery grave
Digging the grave
Vault
Marker
Family monument
Lot maintenance
How do I want to be remembered?
Think about the most memorable funerals you've attended. What made them meaningful? The type of service you choose should reflect who you are, so think about your style. Would you rather be remembered with a solemn ceremony or a colorful celebration? Keep these things in mind as you decide on the details of the service.
First, you'll want to decide where you'd like it to be held — at a funeral home, your place of worship, graveside, or some other location. If there are any religious or cultural guidelines for your service, make them clear during the pre-planning process. Memorial Properties offers a wide range of customizable burial programs to ensure that you are honored according to your specific wishes.
How would I like to be laid to rest?
Deciding how your body should be laid to rest is one of the most important decisions to make ahead of time. Most people choose burial or cremation, and in recent years, cremation has become one of the most popular choices in the U.S. If traditional burial is your preference, then you have a few questions to think about:
Where do you wish to be buried and what is your preferred cemetery?
Do you want your body to be embalmed?
Will the casket be buried in the ground or entombed in a mausoleum?
What type of casket are you interested in and how much money are you willing to spend?
If you're choosing cremation, you must decide whether you would like it to take place before the service or after the funeral, so the body is available for viewing at the service. Also, think about what you would like your loved ones to do with your ashes. Should they be scattered in a meaningful place, buried in a cemetery or put to rest in a mausoleum, or kept in an urn at a loved one's home? If you want your ashes to be placed in an urn, what type of urn do you prefer? There are many options when it comes to urns – they often reflect the individual who has passed away and their preferred style.
How to Choose the Right Cemetery or Mausoleum Location in NJ
Though your family might have one funeral home or burial place they traditionally use, it may be beneficial to compare pricing and options after determining what you want in a memorial. Regardless of your unique situation, when choosing a cemetery or mausoleum location, you need to consider location, price, type, and rules and requirements. You should also take time to consider the proximity of the location to your loved one's homes, so that it is easy for them to visit your resting place for years to come. At Memorial Properties, we have ten serene cemetery and mausoleum locations in New Jersey that offer compassionate burial services, broad financial options, and unique memorial options to meet your family's needs. Learn more about our locations across NJ:
Benefits of Pre-Planning with Memorial Properties
As a family-owned and operated business, Memorial Properties will go above and beyond to accommodate your wishes following death. When you work with Memorial Properties, you will have access to a comprehensive Family Records Portfolio, where you can record all the facts your family would need to know at the time of death. This asset is not sold in stores at any price, and was created with the expert advice of lawyers, bankers, accountants, clergymen, and government officials. It includes vital checklists and resources so that at the time of death, your family will have immediate access to important records, and you can be assured that they will receive everything that is rightfully theirs. Those interested in pre-planning are also encouraged to meet with one of our counselors to discuss their arrangements and potential burial options. If you choose to do so, you will receive a certificate of credit up to $1495 to put towards an above-ground space, in-ground interment space, or community bible niche at one of our mausoleums or cemeteries in NJ. We are dedicated to the pre-planning process and ensuring that it goes as smoothly as possible, because we believe that today's wisdom is tomorrow's peace of mind.
Pre-Plan Your Arrangements in NJ with Memorial Properties
No one likes to talk or think about death, but pre-planning allows you to communicate your wishes in advance and relieve your family from having to make difficult decisions at an already emotional time. Pre-planning will ensure that every detail has been taken care of just the way you want, and ensure that your family is not stuck making difficult decisions without knowing what you wanted for your service and burial. By planning your funeral now, you can also make financial arrangements to cover your funeral costs and save your loved ones a great deal of money down the road. We want to help set you and your family up positively for the future. To get started with pre-planning your arrangements or to learn more about our pre-planning service and benefits, please contact us at Memorial Properties today.