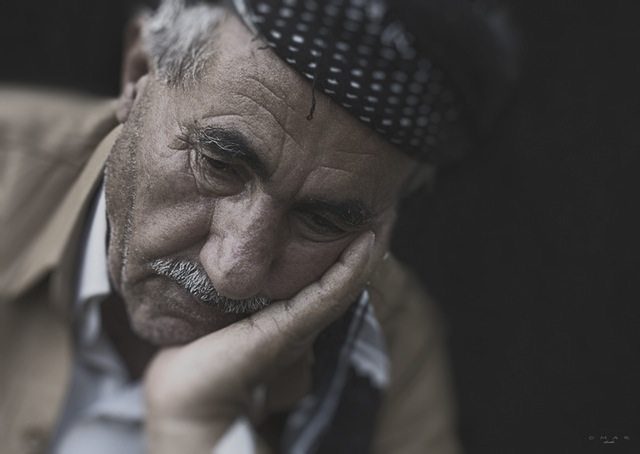 Image via Pexels
Losing a loved one is never easy. In addition to your distress, you may have the overwhelming responsibility of closing out his or her life. Be sure to look to other family members and friends to help find peace in this difficult time. No matter if your loved one has prepared any pre-planning arrangements or not, use our checklist below to make this emotional time a bit easier.
What to do When a Loved One Passes Away
1. Report the Death
Before you can do anything, you need to report a death to the proper authorities to begin the death certification. You will need this certificate for many of the next steps, including disposition of the body, settling the estate, and wrapping up bank accounts and insurance. If you're at a hospital, they will be able to assist you through every step. If the person who passed on was an organ donor, be sure to inform the appropriate authorities so they can preserve organs and prepare them for donation. You're going to want to get in touch with a funeral home so they can get the process started.
2. Choose the Type of Service
If your loved one did not choose the type of service they would like to have, you will have to decide. You will also need to decide if you would like to have any pre or post service events, as well as if you would like to have an open or closed casket. You can choose between the following:
· Funeral
A funeral is when the service is held before the body is buried or cremated
· Memorial Service
A memorial service is held after the body has been buried or cremated.
· Graveside Service
This type of service is just like a funeral, only it happens at the gravesite.
3. Make Cemetery Arrangements
If no in-ground or aboveground arrangements have been pre-planned, you're going to need to purchase a cemetery plot or space in a mausoleum. Be sure to choose a cemetery location that makes sense for you, your family, and your loved one who has passed. Choose a cemetery that has years of experience in the industry; you will be met by a caring and understanding staff member who will help you through this difficult time.
4. Arrange Transportation
You will need a hearse to move the body from the funeral location to the cemetery. Most funeral homes provide this service for a fee. You may want to think about additional transportation to get immediate family for a funeral procession. While you can drive there yourself, it may be easier to have one less thing to worry about.
5. Personalize the Memorial Service
There are many different ways you can personalize your loved one's funeral. Between choosing pallbearers, readings, music, an officiant, along with writing eulogies, there are endless ways to add personal touches to your loved one's funeral.
6. Be Prepared
As hard as it may be, you're going to want to prepare yourself for this day. It's going to be an emotional day for you and your family. Getting things ready ahead of time, like your outfit and personal belongings of your loved ones who have passed, will make the day a little bit easier. If you have young children, be sure to prep them ahead of time by sharing what the services will entail.
Cemeteries in New Jersey
Whether a recent loved one has passed away or if you are thinking about pre-planning your cemetery arrangements, Memorial Properties has multiple cemeteries around New Jersey. We offer plots, mausoleums, along with unique requests like private estates lots to accommodate your requests as best as possible. With over 30 years in the industry, we are sure to keep all of our grounds and well kept as possible so your family always feels welcome to visit you when you have passed away. For more information about our locations, be sure to contact us today.